Greetings,
As we approach the holidays and look ahead to the start of a new year, I wanted to take a few moments to provide you with a brief update on state and local news of importance to local families and taxpayers.
First a personal note. I am blessed to earn your confidence once again to represent the 70th House Legislative District in the Illinois General Assembly. I know the work I'm asked do is important to our lives and livelihoods in this state. I work each day to live up to the trust you have placed in me by acting in good faith and giving my best guidance on navigating the uncertainty we currently see taking place. Each of my accomplishments are shared by all of us. The impact of the legislation I've voted for is reflected in the amazing transformation our area is seeing come to pass. There are great things on the horizon.
I also want to share my deepest and most humble sympathy for those of you who have been impacted by a COVID illness personally. I join you in grieving for those we have lost to this virus. We all look forward to the day when smiles celebrating better times replace tears of sadness.
For those of you standing on the front line fighting COVID, THANK YOU! It is a simple phrase that cannot convey the level of gratitude and appreciation we collectively have for the work you do. I am often in awe of the time and dedication you have been asked to put forward as our state battles this virus and navigates a path forward.
Before I start my state update below, I wish each of you peace of heart and peace of thought as we approach the end of 2020 and roll into 2021. This year will be one talked about for generations. I'd encourage you to reflect on the challenges we've seen this year to look back on the resilience you've shown, the strength you've had, the fear you've overcome and allow yourself to be the best example of you there is as we set off on the new year.
Merry Christmas, Happy Hanukkah, and a very happy holiday season to all. I hope you find the updates below informative and helpful.
Jeff
*****
I strongly believe that the people's elected representatives in the Illinois legislature should participate in the decision-making process on the state's COVID-19 response policies. While other state's legislatures meet and conduct business, Governor Pritzker & Speaker Madigan continue to keep legislators on the sideline in Illinois. It goes beyond reason that emergency powers can be decided by one individual on an arbitrary basis in perpetuity in a representative democracy. We are now in this environment for NINE MONTHS!! There must be checks and balances. Illinois legislators need to be in Springfield so we can collaborate with the Executive branch and find a path forward…together. We cannot let politics supersede policy. It sends the wrong message to Illinoisans who already lack trust in our state government.
The state's unemployment system is still failing our residents, FOID and CCL cards are taking as long as 9 months, and our local businesses are suffering, especially those the Governor deems non-essential. To me, every job is essential to the person who has it. Both political parties and our public health officials must work together to achieve the right balance in our COVID-19 response for the good of our community's health and for the good of people who rely on paychecks to support their families.
In this newsletter you will find updates on the following topics:
Illinois plans for COVID-19 vaccine distribution
Speaker Madigan expresses support for income tax hike – sign the petition to oppose
Driver Services facilities closed until January 5 – what you need to know
Show your support for "Save Byron"; yard signs available for free distribution to local residents
Identity Theft from unemployment fraud
Thousands receive letter from state saying they owe money for overpayment of PUA benefits
Illinois road conditions survey – share your feedback
There are many other topics I would like to share with you over the coming months. Please continue to check your local paper, our website and our Facebook page for ongoing updates or additional information.

Finally, I have been pleased at the positive feedback or thank you I've had from so many about the service we have provided from our local office in Sycamore. We have been working with families, local governments and businesses to clear hurdles, connect constituents, and get responses from various state departments. Generally helping where we can. I could not provide this high level of responsive constituent services without my incredible staff. I would like to individually thank Jesse, Josh and Michael as well as the multiple student interns for the work they've done in such a challenging environment this year. Continue to reach out to us if we can be helpful in any way.
Thank you,
Jeff Keicher
State Representative, 70th District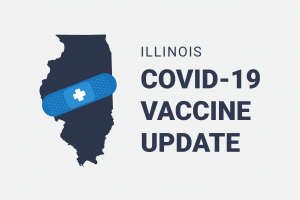 Illinois plans for vaccine distribution.
The state is readying distribution plans for the long-awaited COVID-19 vaccine. Of Illinois' initial allocation of 109,000 dosages, 20% will go to Chicago with the remainder designated for the rest of the state.
Here's what you should know
Vaccination will be voluntary and federal funding will be available to implement a large-scale vaccination response. The goal is to vaccinate enough of the population to elicit herd immunity.
Two doses of COVID-19 vaccine, separated by ≥21 or ≥28 days, will be needed for immunity; It is expected that both doses of the vaccine must be with the same vaccine type, produced by the same manufacturer, but not the same lot of the vaccine. This will require stringent tracking of vaccine administered and patient reminders.
The vaccine will be rolled out in 4 phases. Initial populations prioritized for COVID-19 vaccination are based on federal guidance and pending Advisory Committee on Immunization Practices (ACIP) recommendations. Only Phase One strategies have been finalized and all phases are subject to change based on ACIP guidance.
Phase 1 vaccinations may start as soon December 20. The timetable for Phases 2-4 is uncertain at this time, but with weekly vaccine deliveries expected in Illinois it is anticipated that by summer all 4 phases will be completed.
There is no cost to individuals to receive a vaccine.
Wearing masks and hand washing is still necessary until Phase 4 vaccinations have been completed.
IDPH encourages everyone to get a flu shot.
Here's what to expect next:
PHASE 1 Roll-Out
Vaccine administration in Phase 1 is broken out into three (3) sub-phases:
Sub-Phase 1a:
Focused on reaching critical populations in the State of Illinois:
Health Care Personnel: Includes Such as nurses, physicians, respiratory technicians, dentists, and hygienists. Other workers in health care settings: Such as Nursing assistants, environmental services staff, assisted living facility staff, long-term care facility staff, group home staff, and home caregivers. This also includes Emergency Medical Services (EMS).
Residents in Long Term Care Facilities, including Veterans' homes.
Sub-Phase 1b
Details are still being worked out but the next group to obtain the vaccine include:
Essential or critical workforce, including teachers, those in the transportation industry and grocery store workers, with no sub prioritization;
Essential frontline workers including first responders.
Sub-Phase 1c
Regardless of age, those who have two or more of the high-risk conditions (obesity, heart disease, kidney disease, etc.)
People over 65 years of age.
In Phase One, the first vaccines will be directed to the 50 counties with the highest death rates per capita via these 10 Regional Hospital Coordinating Centers:
Rockford Memorial Hospital, Rockford
OSF St Francis Medical Center, Peoria
St. John's Hospital, Springfield
Memorial Hospital, Belleville
SIH Memorial Hospital of Carbondale
Carle Foundation Hospital, Urbana
Advocate Christ Hospital and Medical Center, Oak Lawn
Loyola University Medical Center, Maywood
Advocate Sherman Hospital, Elgin
Northshore-Highland Park Hospital, Highland Park
Plans are still being worked out on how best to vaccinate residents of long term care facilities.
PHASE 2
Phase 2 will be rolled out once enough vaccine dosages are available and the Phase 1 critical population is vaccinated. Phase 2 populations have not yet been finalized but may include workers in industries and occupations important to the functioning of society.
PHASE 3
Phase 3 will be rolled out after the Phase 2 population has been vaccinated. Phase 3 populations have not yet been finalized but could include young children if a pediatric vaccine is approved and widely available.
PHASE 4
Phase 4 will be rolled out after the Phase 3 population has been vaccinated. Phase 4 will include anyone who wants to be vaccinated.
Speaker Madigan expresses support for income tax hike.
Illinois voters sent a clear message this November when they resoundingly rejected the graduated tax hike. Just one month later, Mike Madigan has ignored the will of the people by promising an income tax increase on Illinoisans during his bid for Speaker.
Sign the petition to tell Mike Madigan Illinois cannot afford more taxes: https://www.ilhousegop.org/taxes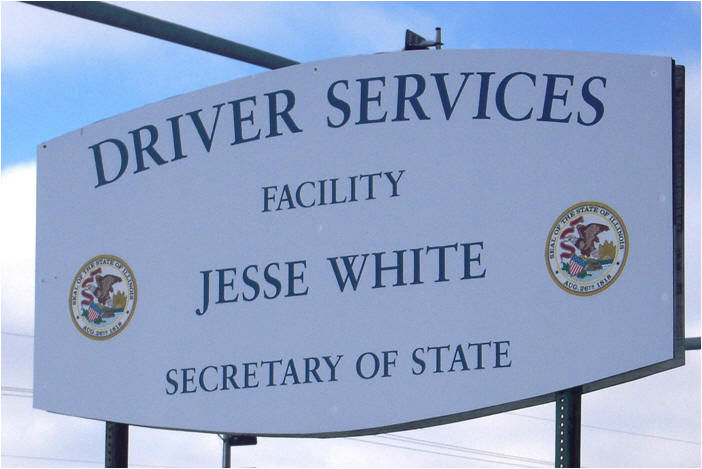 Driver Services facilities closed until January 5, 2021.
Secretary of State Jesse White announced that Driver Services facilities will remain closed for in-person transactions until Tuesday, January 5, 2021. Select facilities do remain open to serve CDL applicants and new drivers only.
Please visit www.cyberdriveillinois.com for complete information and to access online services from the Secretary of State's Office in the meantime.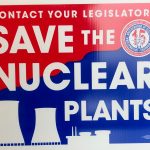 Show your support for "Save Byron"; yard signs available for free distribution to DeKalb-area residents.
Local residents interested in showing their support for keeping Byron Station open and protecting jobs at the nuclear facility are invited to call my district office at (815) 748-3494 to pick-up a complimentary "Save the Nuclear Plants" yard sign. Parent company Exelon announced in August their intention to close Byron in September 2021.
I support protecting the jobs at Byron and standing up for the families and communities who would suffer irreparable harm if the plant is permitted to close. If you would like a yard sign to show your support, we have several dozen available at my office in Sycamore. Please call ahead before stopping by. Thank you to the hardworking men and women of IBEW Local 15 for providing the signs and for all the work they do at Byron Station. Together we will continue to advocate for keeping Byron open and saving the jobs local families depend on.
The Byron nuclear plant provides 727 direct jobs and hundreds of additional indirect jobs in the region, including those of many workers who live in DeKalb County. Byron Station pays about $38 million annually in property taxes to fund eleven different taxing districts, including area K-12 schools. Approximately 2 million homes are served with carbon free energy by Byron Station, generating more than 2,500 megawatts of zero-emissions power. This level of power cannot be replaced in an efficient manner with newer green technologies.
To learn more about the effort to Save Byron and how you can get involved, please visit https://savebyron.com/. To arrange for pick-up of a "Save the Nuclear Plants" yard sign, please call my district office at (815) 748-3494.
Identity Theft from Unemployment Fraud – Helpful tips on how to respond.
I have been working hard and for many months on resolving issues with IDES on slow responses and identity fraud for unemployment claims. The Governor's office has been slow to respond and provide additional support in these efforts thus far. More than 212,000 fraudulent claims for unemployment benefits had been filed in Illinois as of November 23. Surely thousands more have occurred in the two weeks since. This fraud has resulted in many Illinoisans falling victim to identity theft. Scammers are using the names and personal information of real people to file for unemployment benefits. If you are among those who have been victimized, you should consider the following actions:
Place a freeze on your credit reports with the three nationwide credit bureaus:
Equifax
Equifax.com/personal/credit-report-services
800-685-1111
Experian
Experian.com/help
888-EXPERIAN (888-397-3742)
Transunion
TransUnion.com/credit-help
888-909-8872
Report the identity theft to your local police
Unemployment – Overpayment of benefits.
Thousands of Illinois residents recently received a letter from the Illinois Department of Employment Security (IDES) stating that they owe money to the state from overpayment of unemployment insurance benefits since the start of the pandemic, commonly known as PUA (Pandemic Unemployment Assistance). According to WREX, "Senator Dave Syverson says a main reason for so many overpayments is due with confusion over whether people should list their net or gross income. He says many people incorrectly listed their gross income, which is forcing these overpayments." Federal law currently requires states to recoup the amount they paid those approved for unemployment benefits in excess of the amount they should have received.
This is understandably a very frustrating and confusing predicament for everyone who received a letter from the state stating that you owe money back. Most folks are not able to pay anything back right now, as many families are still struggling to make ends meet. Congress can adjust federal law to waive this requirement, but from what we are hearing out of Washington, DC, it appears that the prospects for passage of a new COVID-19 relief bill by the end of the year remain cloudy at best. Please know that I will continue to reach out to Congresswoman Lauren Underwood and Congressman Adam Kinzinger's offices to advocate for those in our community who were put out-of-work by the pandemic and impacted by this snafu regarding unemployment benefits.

Illinois road conditions – take the survey!
We have been blessed with a significant number of road projects in our district that have occurred as a result of the capital projects plan I voted for in 2019. It has offered consistent and more stable funding for repairing the roads and bridges in Illinois. The Illinois Department of Transportation (IDOT) is seeking feedback from Illinoisans on the state's road conditions. IDOT asks what it is doing well and how it can improve the system within Illinois.
The survey looks for opinions on road conditions, ice and snow removal, commuting habits, and driving behaviors. You can fill it out anytime through the end of the year.  To give your feedback, click here.
Thank you for taking the time to read my e-newsletter. It is a tremendous honor for me to serve as your voice in Springfield. If you have any questions or concerns about any information contained in this newsletter or other state issues, please feel free to contact me.